Advanced Textual Confirmation stops form spam
An universal antispam for forums, blogs, guestbooks, contact forms, and others. It is a smart textual CAPTCHA, which challenges site visitors only once, and then disappears. To install, no database required, no graphical libraries required, just insert one line into your script.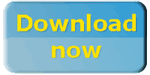 Installation only takes a few minutes. Here are the instructions. Tool-specific details: phpBB2, phpBB3, PHP-Nuke, WordPress, more.
— Free version: $0.00
— Buy a standard license: $29.95
— Buy a professional license: $499.99
Learn more about the differences between the free, standard and professional licenses.
Download the language pack to get the translations: Czech, French, German, Japanese, Polish, Russian, Spanish.
Benefits
Stops web spam.
Long-term protection.
Security by idea, not by obscurity. Spammers can't overcome the idea.
User-friendly.
— Your visitors aren't irritated by the protection.
— No more fuzzy unreadable CAPTCHAs.
Easy installation and maintenance.
— Few, if any, changes are required in your code.
— No database required, no GD libraries required.
One solution for all them...
...instead of time-consuming searches for individual solutions for phpBB, vBulletin, WordPress, a wiki, a guestbook and others.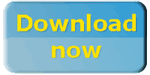 How does Advanced Textual Confirmation work
Advanced Textual Confirmation (ATC) works as an invisible intermediate between the user and your PHP program.
ATC checks the user requests and activates when the user submits data. If the user isn't validated as a human yet, ATC starts the confirmation process:
ATC selects a random question, and
waits until the user gives the correct answer.
Afterwards,
the user is marked as a human, and
the user request is forwarded to the program.
A few technical details
"The user submits data" means a POST-request. Any reasonable web program uses GET-requests for links and POST-requests to submit data.
To mark the user as a human, ATC uses the cookie "bbas_pass_code". The value is unique and cryptographically depends on the server name, the set of the questions, and the network addresses of the user and the proxy, if any.
The initial request is stored in the hidden fields of the question-answer form.
Why the protection works now and why it will work in the future
The main idea is to stop spam at its roots, making spam economically unprofitable.
Sending spam is very cheap because spam is delivered by automatic programs (bots). Fortunately, the bots have no intellect and can't send spam when something unusual is happened.
A question from Advanced Textual Confirmation (ATC) is a big surpise for most bots. Even a simple question like "are you human" stops the spam.
Unfortunately, when ATC becomes very popular, the industry-leading spammers will adapt to it. Fortunately, the main idea will survive.
To pass ATC, spammers will have to collect a database of questions and answers. This work requires a human. Even if spammers pay as low as 1 cent per forum, 100,000 forums will cost them $1,000. And database maintenence is even more costly.
So, for spammer it is much more profitable to skip the sites protected by ATC. It will be cheaper and easier to spam an unprotected one.
As long as you have Advanced Textual Confirmation installed, you don't have the problem of web spam.